-- Favicons ================================================== -->
Enable digital transformation
To survive, let alone thrive and succeed through environmental change, all organizations must successfully transform sooner or later. Digital transformation is the urgent evolution of our time. Institute X guides modernizing organizations to benefit from successfully becoming more deeply digital.
Encourage breakthrough
When Information Technology is invisible and reliable, when the organization has made the digital transition, resources and energy can be dedicated to productivity gains and radical innovation. Institute X guides organizations toward valuable innovation in their digital environments.
Conflict
Significant change, including digital transformation, forces a rethink of accepted wisdom. Successful changes and transformations can only happen through creative non-conformity and personal/organizational conviction to move into the new reality.
So those responsible to smoothly run organizations are expected to disrupt sure efficiency for uncertain opportunity. Could it get more conflicted?
Non-Conformity
Institute X supports transformational leaders at every stage: identifying weaknesses of the status quo; rethinking the business within the digital environment and challenging creative alternatives; preparing strategies and plans; architecting transformations; and even leading artful transformation and Adaptation.
Services
Assessment of impacts and opportunities of digital evolution
Independent feasibility and transformation assessment
Transformation strategy facilitation and development
Hands-on transformation leadership
Digital re-invention and innovation facilitation from ideation through implementation
Deliverables
Digitization Impacts Analysis
Feasibility Study
Transformation Readiness Assessment
Strategy, Architecture, and Program Planning
Successful transformation and innovation
Knowledgeable transfer plans
Exploit transformation X-factors
An X-factor is an unknown more consistent than noise but outside the understandable features of the situation. X-factors are:
undefinable, unquantifiable impacts that alter outcome
not perceived (in advance); only experienced
"luck" until the cause is identified; a strategic advantage until revealed Recognizing and harnessing X-factors first means advantage
We do business
We work with clients in a way that best suits them and the task
Fixed price contract
Open contract
Preferred supplier sub-contract
Pre-packaged service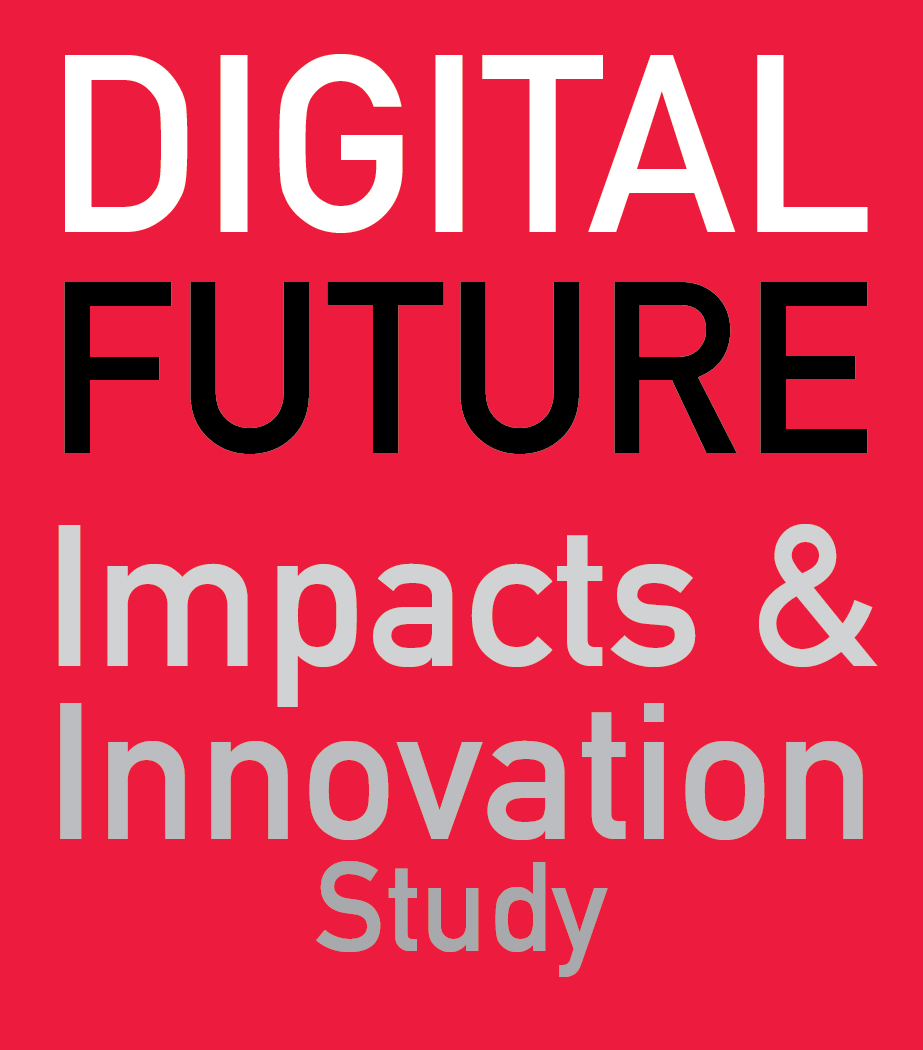 by keeping Clients in control
Institute X provides a firm price based on project parameters for every job. Projects and fees vary from quick turn-around assessments and reports through to extensive and ongoing engagement with client teams. We regularly keep clients apprised of evolving circumstances so there are no surprises.
SPECIAL—The Digital Future Impacts and Innovation Study is a pre-pak service providing assessment of the impacts of digital re-invention/innovation opportunites. It can be used for:
"Red team" validity check on staff, consultants, vendors
Board/Executive-level background and discussion basis
Prioritization and sequencing input for strategic planning


The DFI2 study provides value from $15,000 - $25,000 within 1-month elapsed time, depending on breadth of elements chosen. Contact us for the parameters of this offer.
Adaptation
All organizations evolve. Some incrementally become better versions of themselves. Others implement radical change. The first group gets progressively more out of touch, and the latter introduces risky points of failure.
Adaptation is nature's most consistently effective approach to transformation. Billions of years of "case studies" are behind it. Persistent adjustment to conditions always produces the lowest risk and highest acceptability within the environment.
Transformation
Change is relatively predictable with methods to "manage" it. Transformations range wide and affect more than can be effectively predicted. Digital transformation changes basic technology and forces reinvention of existing processes.
Transformations carry unintended consequences and risk well beyond technology. They upset brittle organizational equilibria. So they are delicate. While there are techniques, there is no common method for this delicate activity.
Adaptive Transformation™
Our Adaptive Transformation™ model considers two dimensions of change: persistence and discontinuity.
Persistence
—Change happens all the time
everywhere
. Where and how regularly affects how well it may be accepted.
Discontinuity
—Change is adjustment from prevailing conditions on a continuum from negligible to extensive. The more extensive, the more discontinuous and risky.
Timothy Grayson
Timothy Grayson has been innovating and transforming for 25-years in software, financial services, online travel, government services, and the postal system. He has digitally reinvented front and back-end operations covers small business and large commercial enterprise, the public sector, not-for-profit, and academia. Timothy's particular expertise is:
Digital reinvention
Transformative change management
Strategy and innovation
Cloud, digital identity, and cybersecurity
Experience
Timothy Grayson is the driving force behind Institute X. His experience crosses functional areas and roles.
Strategy: transformation, business, product
Innovation and Start-up
Digital Reinvention and Operations
Digital Identity and Cybersecurity
Product Development: digital and traditional
Business Administration and Executive Management
Clients
Institute X serves private sector and government clients. All these organizations realize the complexity of the real digital transformation that's affecting them and seek assistance.